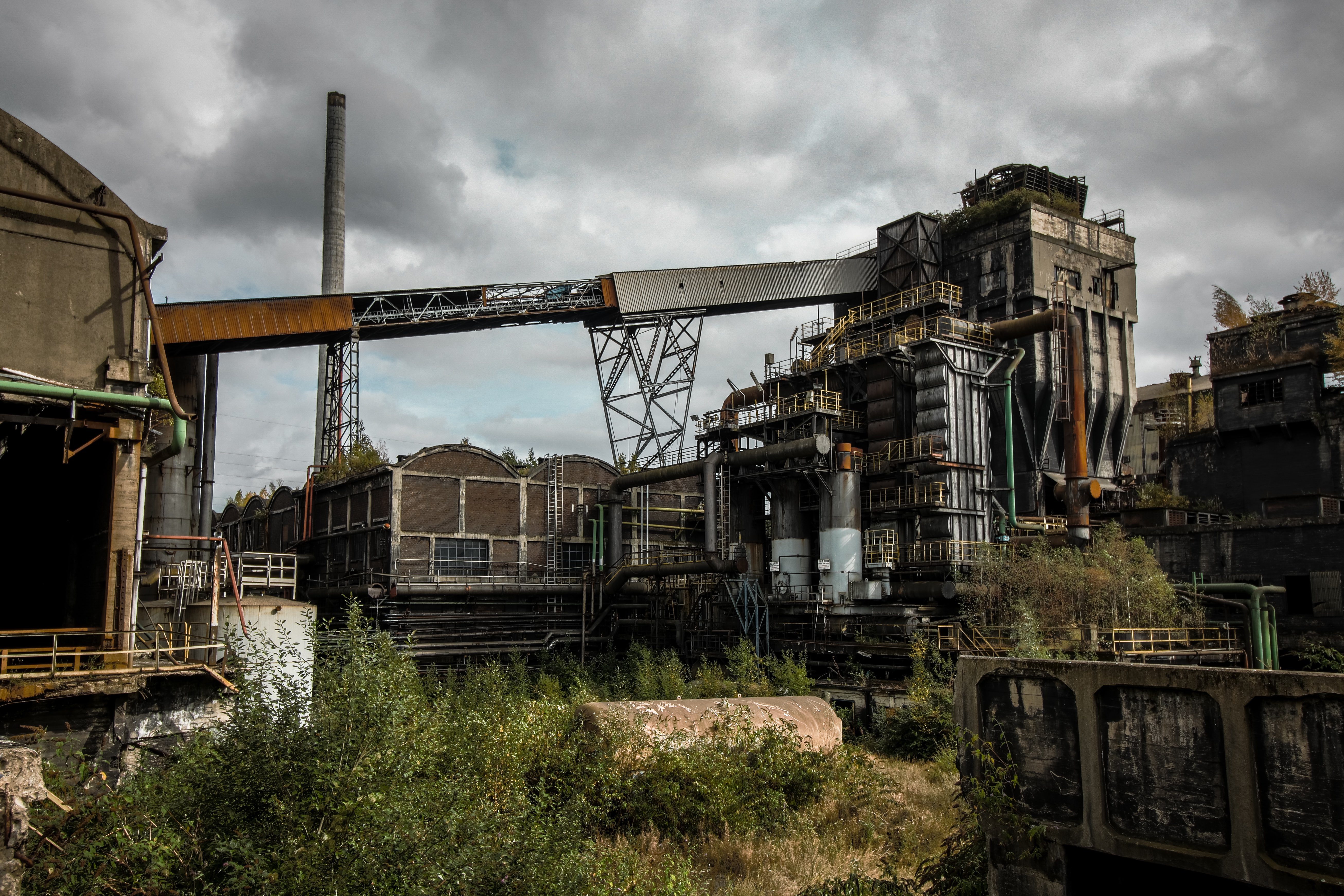 This former coking plant is part of one of major industrial site in Belgium, located in an area where coal and steel once were the wealth of its region. This coking plant is only a small part of that site, which had also a blast furnace, a steelworks, a rolling mill, a power station, etc.
The site is gigantic and imposes by its complex structure. the coking plant itself was put into service in 1952 by the Forges de la Providence, before going under the ownership of other steel groups. It fed the nearby blast furnace with coke, which it produced by placing coal in batteries of ovens heated to over 1000 degrees away from oxygen.
Like many other steel sites, the plant has undergone countless changes over the years to adapt to the industrial boom and the modernization of manufacturing tools. This is how it started with 2 batteries and ended up with 4 batteries for a total of 122 ovens, following major refurbishments in 1981 and 1990.
Unfortunately, the high level of pollution was no more in compliance with environmental rules. Following numerous complaints, the management simply decided to put an end to the activity of the coking plant rather than to rebuild or re-adapt it to the standards of the day. The factory closed in January 2008, eliminating nearly 250 jobs. Even though many workers are reassigned to other facilities in the same group, the coking plant has certainly been an important milestone in their lives and careers.
Today, the site is kind of abandoned, though severly guarded. Its demolition and de-pollution process are progressing slowly. Many conveyors have already been removed as well as other installations, gasometers etc. The heart of the coking plant with its coal tower and its 4 batteries is however still in place, as are the ancillary facilities such as coal yards, the grinding tower, a laboratory or even the by-product factories including facilities of carbochemical treatment… The wear and the rise of the vegetation are clearly visible, but the buildings keep their appearance of former days.
Exciting visit to this industrial maze which, since my childhood, aroused my interest and my curiosity…
ℹ️ Current state: abandoned