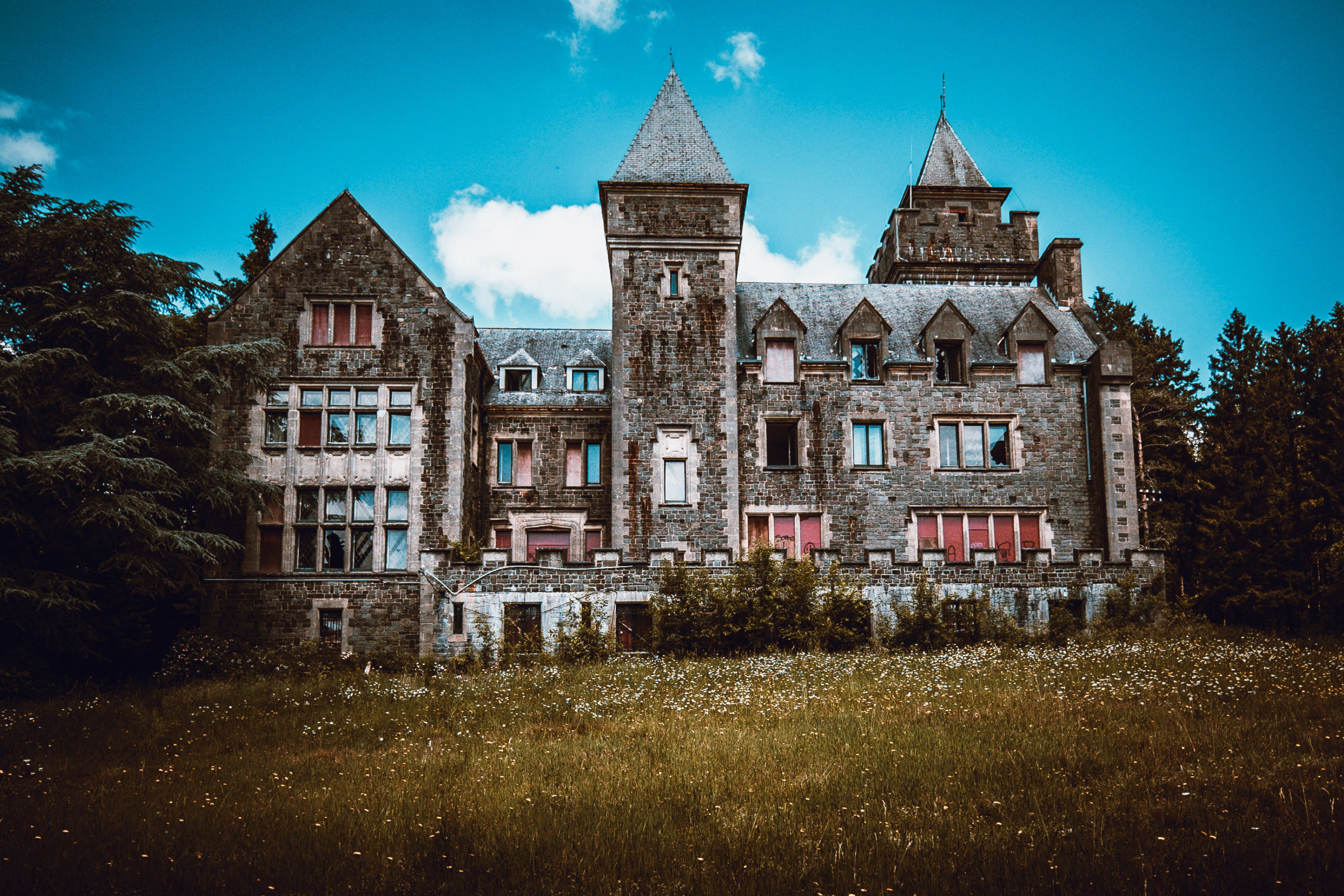 This magnificent castle was built in the 1930s. It is part of a former hospital center which is said to have accommodated prisoners of war and politicians after WWII. The site was subsequently used as a sanatorium, then as a retirement home until it closed in the 1990s. The hospital site now accommodates refugees, and you can see some of them on the way there when the weather is good. The castle is abandoned and put up for sale.
Despite its relatively recent construction, its Scottish-style facades and allure make it a very majestic building that can be appreciated from the outside. Inside, it's a different story. The rooms are completely ransacked, windows are smashed, and furniture was knocked over on all sides. Actually, the place is more lively nowadays than when it housed a retirement home. These enthusiasts of the breakage were not dead hand; I had be patient and look here and there for the few remains still intact that tell the past history of the place.
There are still several bedrooms with beds, the large room with the fireplace on the ground floor, corridors and stairs in all directions, beautiful windows, all the accounting records still available for consultation in the basement and, to round it off, a beautiful view of the valley from the top of the tower.
ℹ️ Current state: abandoned

Yashica Auto Yashinon-DX 50mm f/1.7
© Photos by Urbex Vision