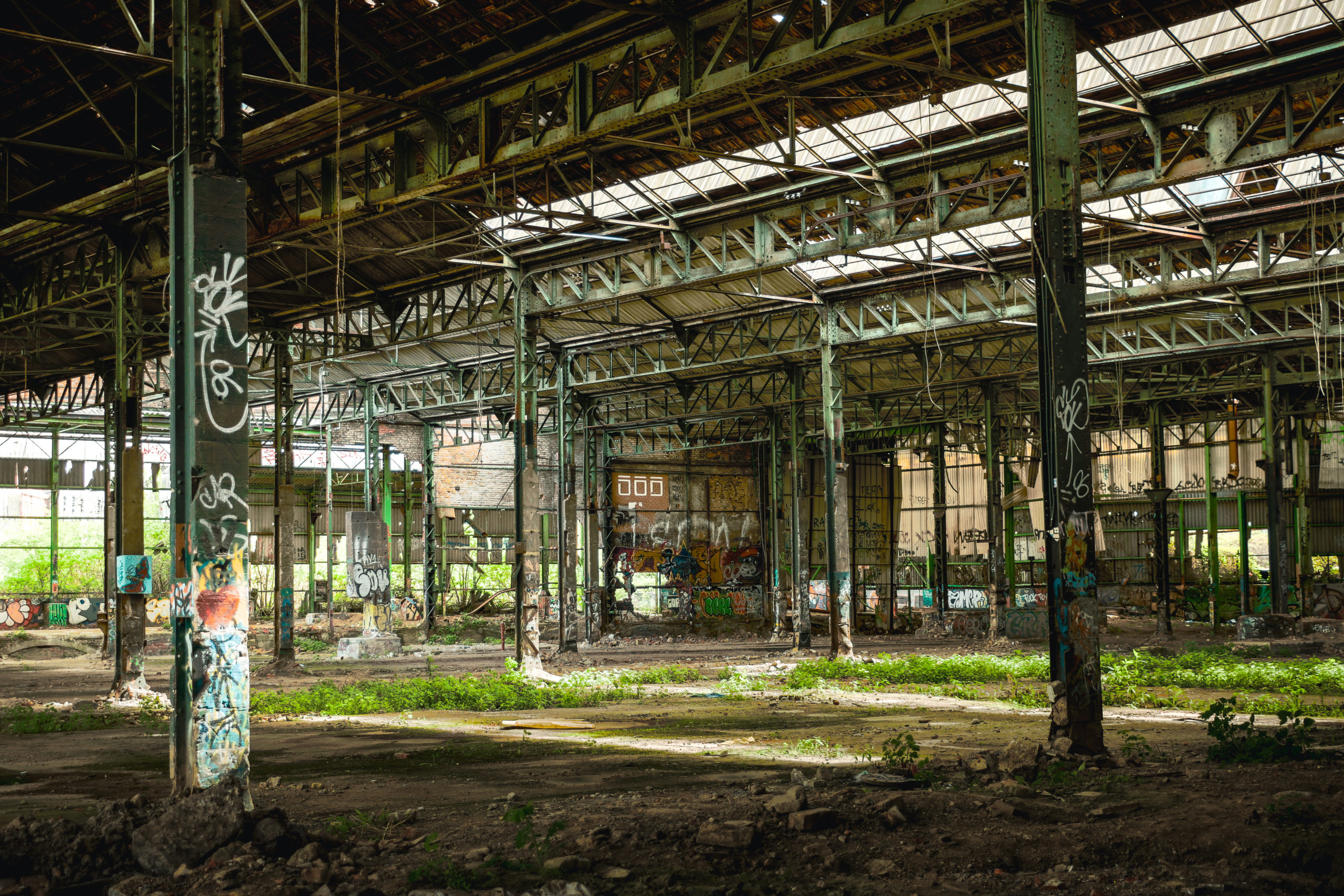 The activity of this industrial site was metallurgical and included steelworks plus rolling facilities, as well as workshops for galvanizing, pickling of sheet metal, machine tools and others . The site started around 1905 with a first building located in the North East (now destroyed). The part of the site whose ruins are still visible today is the old rolling and pickling hall, which was built in 1955, on the south-east side. The site has indeed undergone various mutations and several buyers through the years.
Tubel SA took over the infrastructure in 1983, continuing the rolling / pickling activities, and focusing on the manufacture of steel tubes. This part of the site was abandoned in 1998 following the relocation of the company. Since then, the current owner has used it as a dumping ground for various waste and fill.
Today, there is not much to see from the past activity of the site, apart from a large, long, empty hall. The place remains pleasant to see and to photograph, there are also a lot of tags on the walls. A permit application has recently been submitted for the construction of a photovoltaic power plant with 26,100 solar panels producing 6.6 MWh on the site. It will soon be almost 30 years since the place – well known in Urbex – is abandoned.
ℹ️ Current state: abandoned