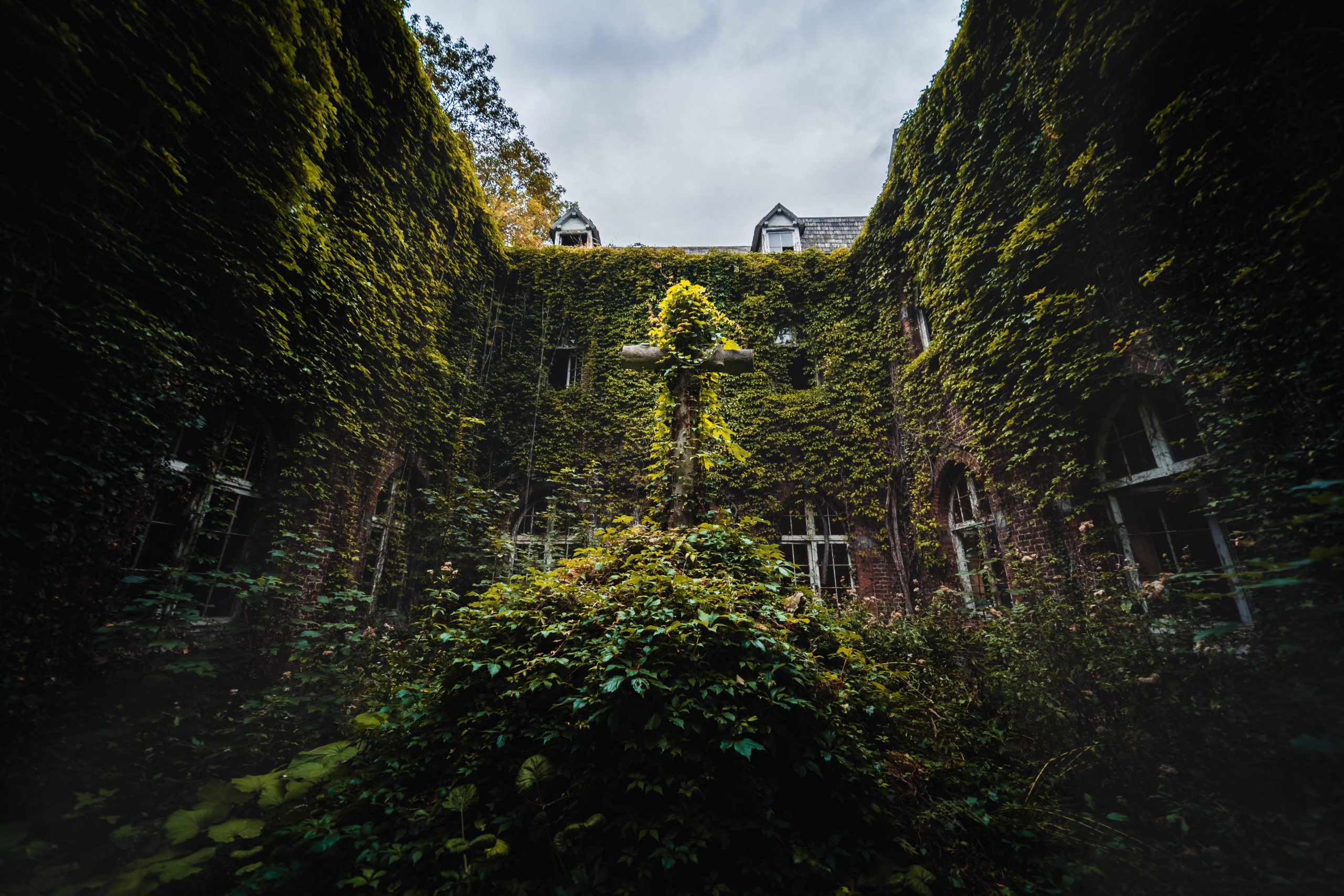 The buildings of this former neo-Gothic style monastery date back to the year 1904 for the most part. It was occupied by the convent of the Carmelites who baptized the place "Carmel of Reparation". Then from 1926 to 1939, it was taken over by the Benedictine monks of the Union des Eglises. Interesting anecdote, Monsignor Roncalli (future pope) had visited the place in the interwar period, because the cohabitation between Orthodox and Catholic monks on this same site was a singular fact that had intrigued him. Occupied by the Germans during the 2nd World War, the monastery was then desacralized when it merged with the Saint-Augustin Sisters. They changed the site as a retirement home until 2008. The place is abandoned since then.
This monastery was rather interesting to discover (before the fire of course), although the whole place was already very degraded, vandalized and most of the rooms were empty. A small courtyard, covered with foliage and with a cross in its center, makes it its main attraction, both morbid for Gothic imagery lovers, but above all very aesthetic with these foliage, red in autumn and green in summer, which represent so well this imagery that we all share of the abandoned place covered by an increasingly invasive nature.
In February 2023, the monastery was the victim of a major fire destroying the bell tower and a good part of the buildings and the roof. The site was not classified nor to be saved, it was already condemned by dry rot. And a real estate project, in progress, aims to destroy the ruins in order to build a residential complex there. The case remains to be followed today.
ℹ️  Current state: abandoned, fire in 2023