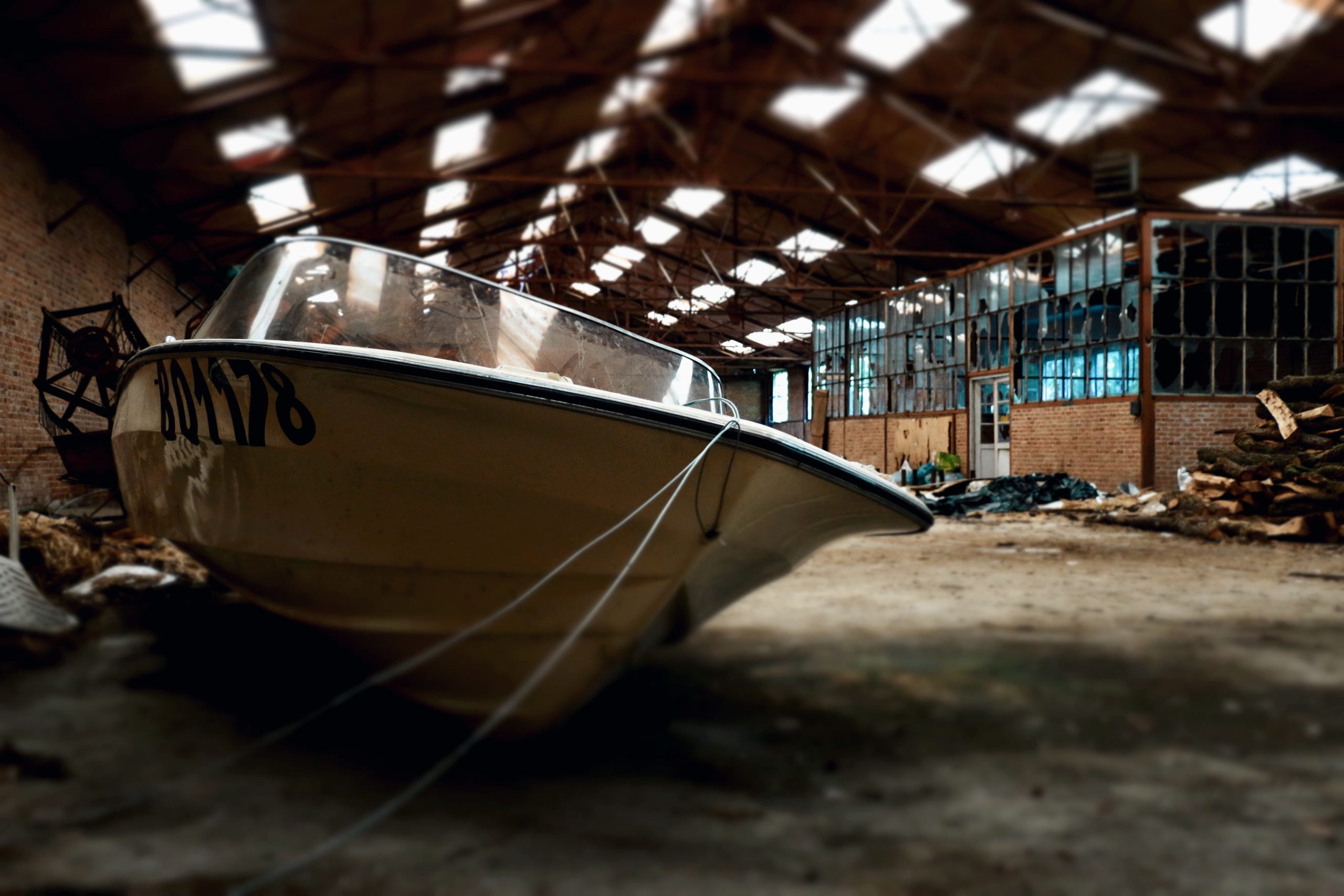 Former powder and dynamite factory built in 1879 somewhere in Belgium. This site is where powder and explosives were made, in particular for a use in the mines. The site was sold and demilitarized in 1990 after the bankruptcy of its company.
Spread over about ten hectares secretly hidden in the forest, the « factory » is subdivided into approximately fifty buildings isolated from each other. The reason of this isolation? Simply to avoid chain explosions in case of accident.
Among all these buildings, there are workshops, laboratories and testing rooms, as well as administration and machinery buildings, and also warehouses. The site is also provided with a central heating network distributed towards all the buildings through above-ground insulated conducts.
Discovering the site is comparable to a long and pleasant stroll in the forest, but we have to admit that most of the instruments and working accessories are gone and many buildings are now empty, except for a boat and agricultural machines in a warehouse.

Besides, the site is polluted and many nitrophilous plants took a malicious pleasure in regaining control of the place, even growing inside the houses.

ℹ️ Current state: abandoned