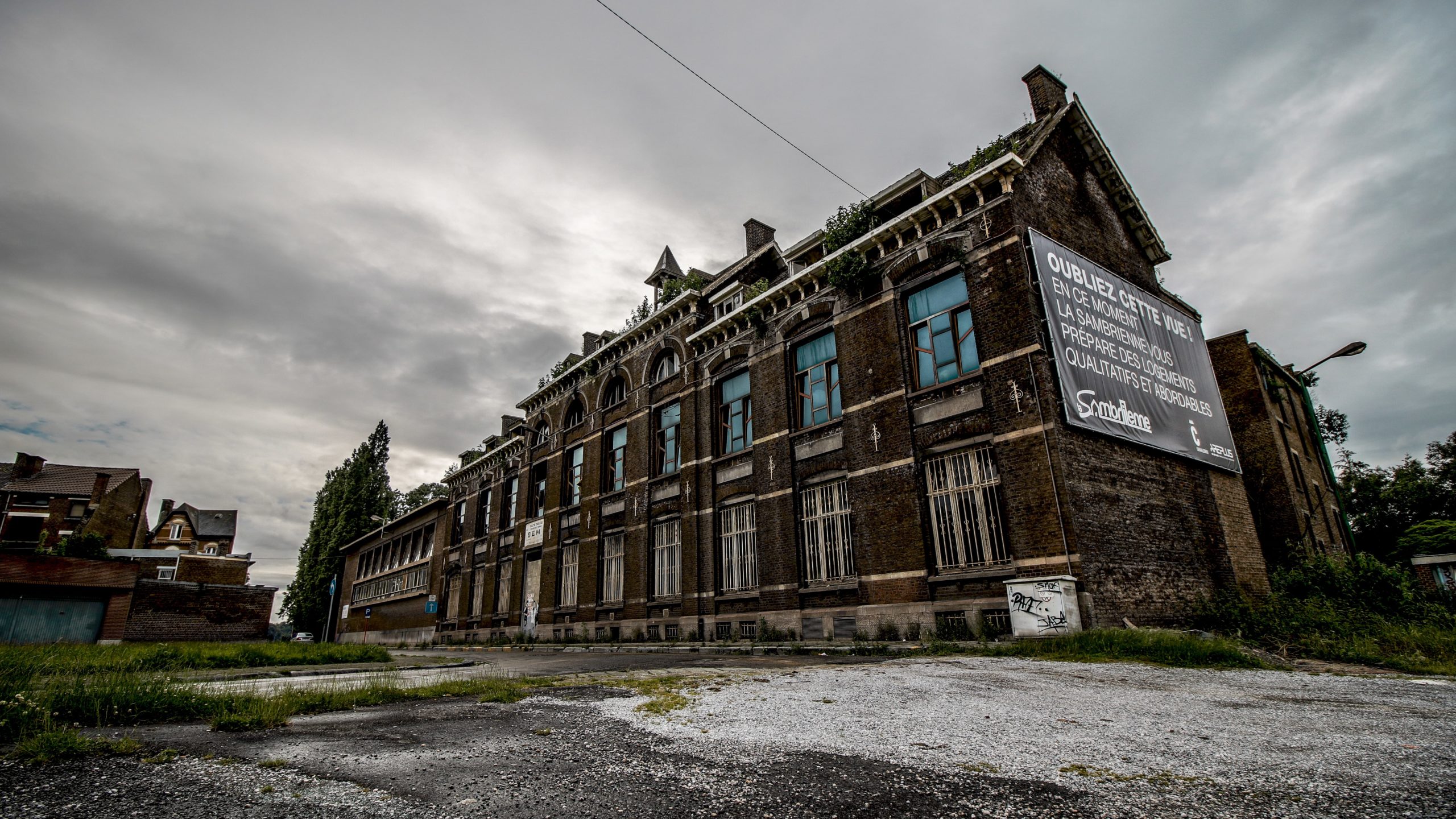 This is a group of several buildings (old and new) from former school « La Garenne ». The site was subsequently occupied by the City Administration for its Works, Care and Maintenance Department (SEM).
The Tubalco Pavilion, a little further, was added later and used by the department of buildings of the city (around the years 2000). It would also have served as the headquarters of associations promoting help for people with disabilities (Horizon 2000, asbl Handisport).
After closure, the site would have served as an infrastructure for homeless people (around 2010-2011) before being left abandoned, leaving its doors open to the homeless, drug addicts and vandals of the region. The area is today a highly vandalized, squatted and dirty dump, and has already been the victim of several fires.
It was bought in 2015 by the Sambrienne, a company that intends to take charge of the decontamination of the site and its reconversion into housing and various offices, apparently for 2020. « Forget that view », as the large black poster on the exterior wall says!
(N.B.: This documentation comes from various sources and may contain some inaccuracies)
ℹ️ Demolished in Septembre 2018