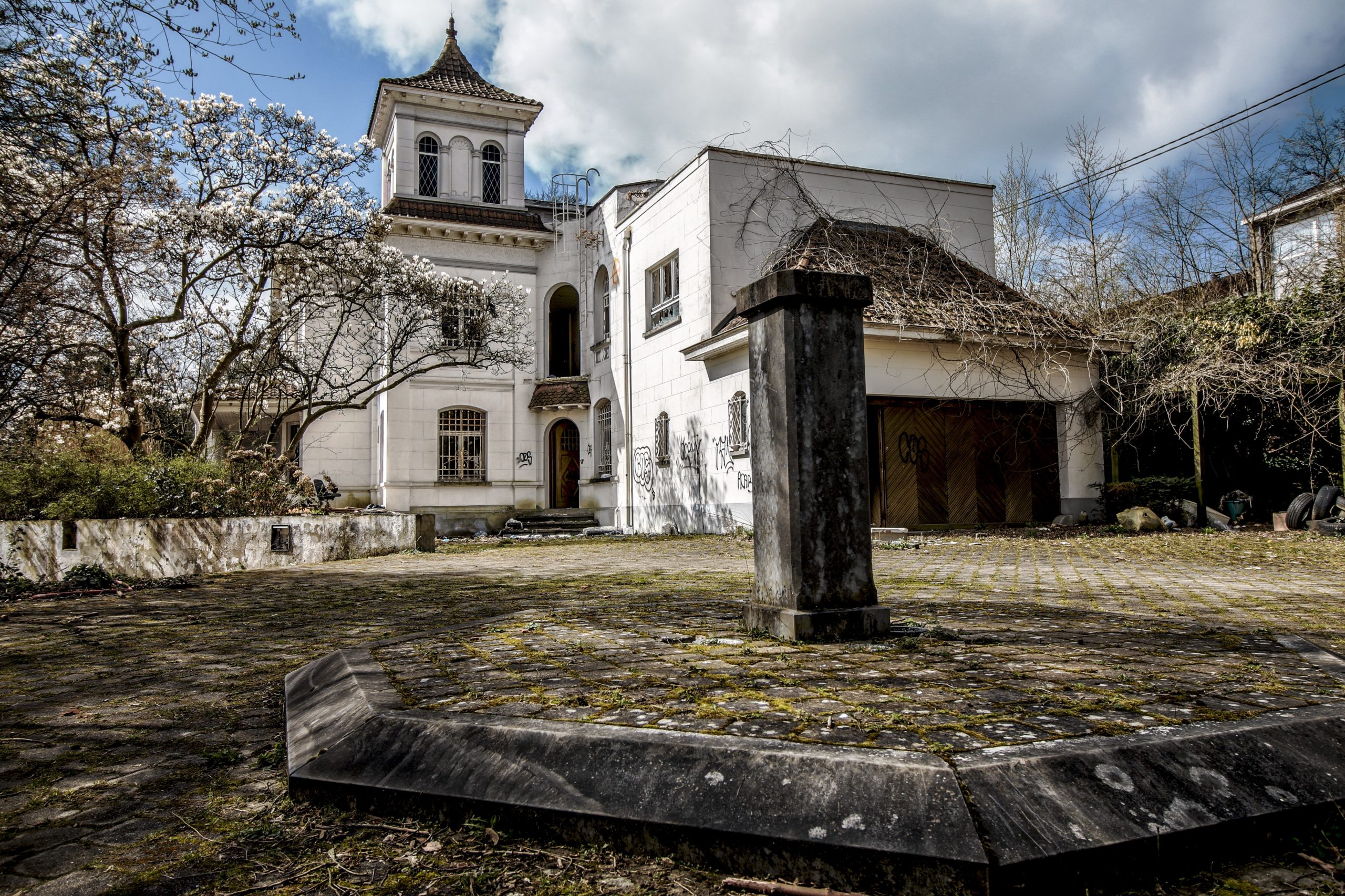 This magnificent building built in 1925 was the residence of a couple with a particular history. An injured World War I soldier was hospitalized in England and reportedly met his future wife, the widow of a wealthy governor. After marrying in Brussels, they built this castle in a Belgian village, with architecture inspired by many trips made by the aristocratic wife. The building has many rich architectural characteristics, with oriental, Art Deco and chinese inspirations. Some receptions were organized for the village inhabitants, and the owner was a time elected alderman of the community.
Both died in 1940, and the castle was bought in 1988 by a wealthy entrepreneur and his wife. As the building was too big for the two of them, they saw the opportunity to turn the space into a luxury hotel, then into a bed and breakfast, before being abandoned, presumably after the couple's death.
Today, this superb place is abandoned and at the mercy of squatters and vandals of the region. One part of the building was recently the target of a fire, in March 2017. Today, the site could be transformed into a nursing home and/or apartment buildings. These photos were taken before the fire.
  Demolished around 2017