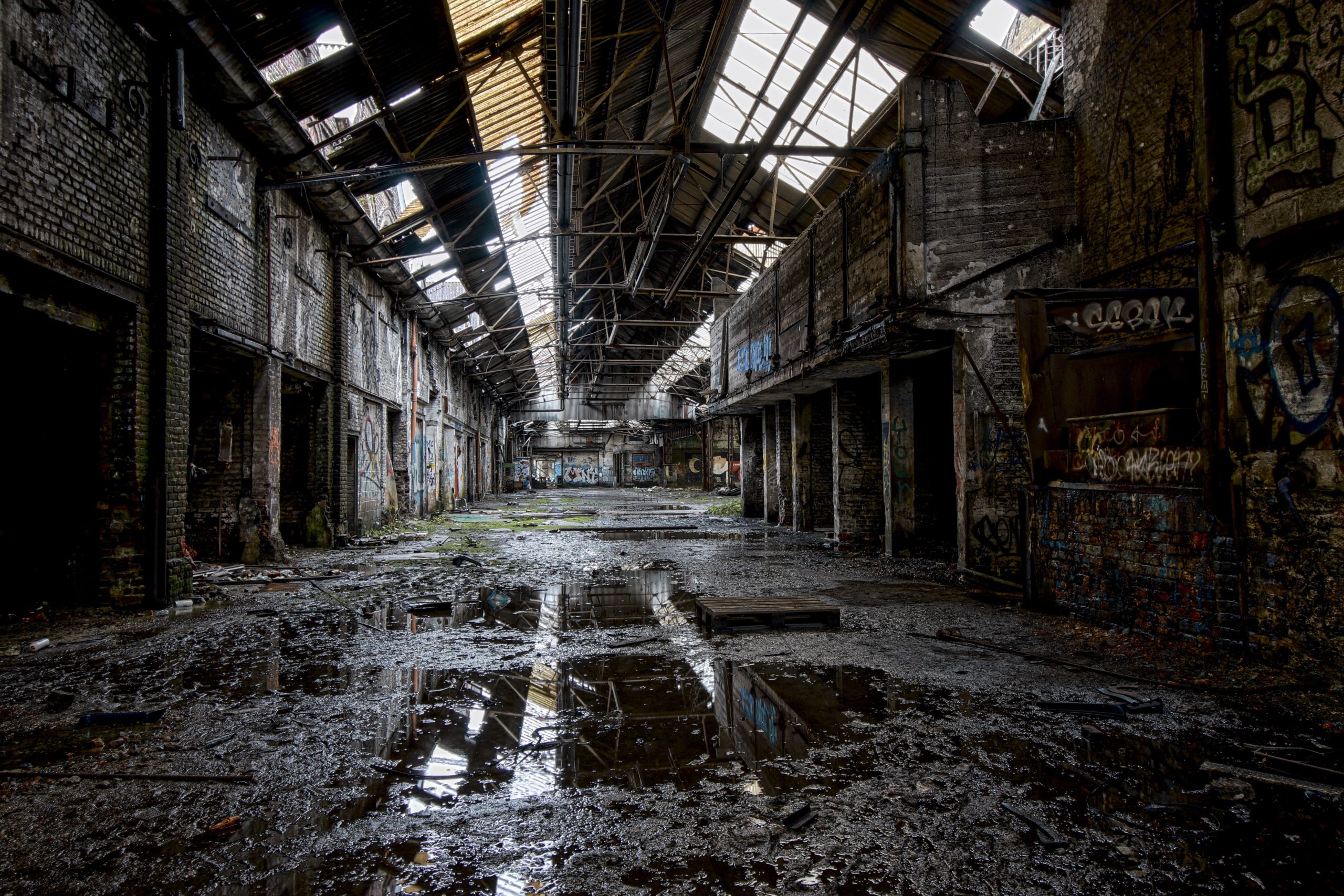 The Eurofonderie was once part of the Melotte company, which has been a big Belgian manufacturer of agricultural equipment until 1976. Then, the building was directly converted into an automotive equipment manufacturer and the company survived until the early 90's. The site was closed in October 1994 and 225 workers were dismissed .
It is today only a matter of time before this foundry totally disappears from the Gembloux landscape. The demolition process will soon be over. For 5 years, I've had the opportunity to visit and re-visit this gigantic building on several occasions. The Eurofonderie is the first urbex spot I discovered (at a time when I didn't even know what « urbex » was) and also one of my favorite spots I liked to explore.
It is therefore with nostalgia that I share with you these last photos of this site today. A first part is from February 2016 and the second part from a more recent visit (still in 2016), when the deconstruction process was already well under way.
These 2 explorations also allowed me to renew my techniques of shooting. After photographing this site with a simple FujiFilm camera then a Canon EOS 70D, it was then the opportunity for me to re-capture this building with new methods (wide angle, HDR, heavier post-production) that I developed over time and still continue to develop today.
For the curious among you, don't hesitate to (re)discover my old pictures of this place HERE.
Menu:
---
2012
My very first exploration of this building – July 2012
Ma toute première exploration de ce bâtiment – Juillet 2012
2012
Second exploration – November 2012 / Seconde exploration – Novembre 2012
2013
Exploration by night, mainly of the basement – January 2013
Exploration de nuit, principalement des sous-sols – Janvier 2013
2013
More revisits – January 2013
Autres revisites – Janvier 2013
---
2014
Complete revisit with my new Canon EOS 70D camera – 7th August 2014
Ré-exploration complète du bâtiment avec mon nouveau Canon EOS 70D – 7 Août 2014
The main hall / Le hall principal
Going upstairs / Direction les étages
Down to the basement / Direction les sous-sols
More pictures from August 2014
Discovery of a whole new and hidden area of the building (previously non-accessible). This is an annex to the Eurofonderie building, which includes the administrative offices, some workshops, the baths, locker rooms and a residential part (perhaps for the janitor).
Photos additionnelles d'août 2014
Découverte d'une toute nouvelle zone cachée (auparavant inaccessible) du bâtiment. Il s'agit d'une annexe de l'Eurofonderie, comprenant les bureaux administratifs, des ateliers, les douches et vestiaires ainsi qu'un espace résidentiel (peut-être pour le concierge).
The administrative rooms / Les locaux administratifs
Workshops / Ateliers
The residential part, perhaps for the janitor…

La partie résidentielle, peut-être pour le concierge…
---
Last Revisits in 2016 – The building is today in a demolition process…
Dernières revisites en 2016 – Le bâtiment est à ce jour en cours de démolition…