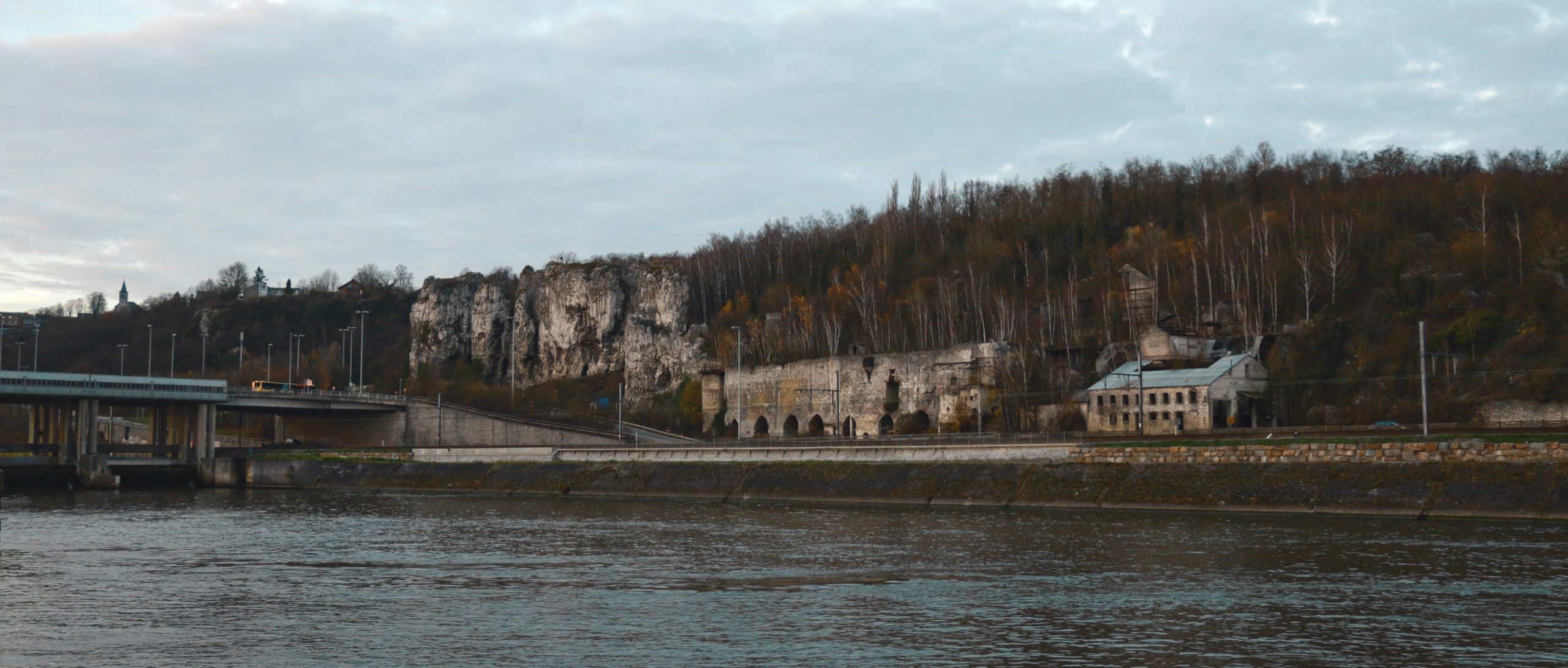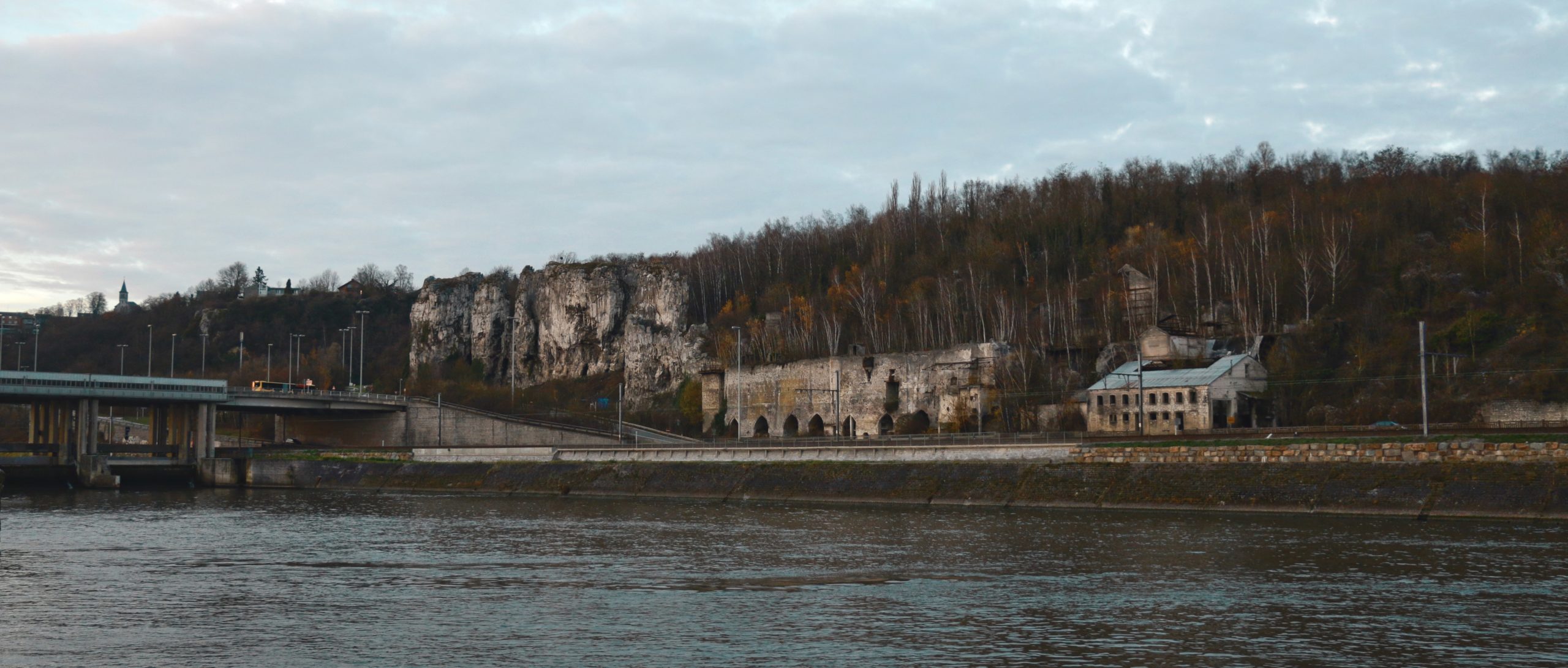 The story of this site located in the mosan valley starts at the XIIIth and XIVth centuries, with the exploitation in quarry of the mosan stone (or "blue stone"), which was considered high quality. The blocks of limestone were cut in open-air but also in subterranean galleries that are now closed to the public.
The lime kilns in the pictures were built since 1872. During almost a century, this impressive construction attached to the mountain has seen many changes among which the successive addition of new kilns (finally eight, arranged on a 68 meter length) and the evolution of new technologies.
These lime kilns worked on a continuous process, fed 24 hours a day. Several layers of fuel (previously coal, then coke) and limestones were successively piled from the top of the kilns, then burned by a process of calcination. After cooling, the lime was extracted from the bottom. It was then used in mortars for construction.
Closed since 1971, these lime kilns are today abandoned and poorly secured (in spite of important risks of fall). A part of the cliff and the former quarry is still used by a climbing club.
ℹ️ Current state: abandoned