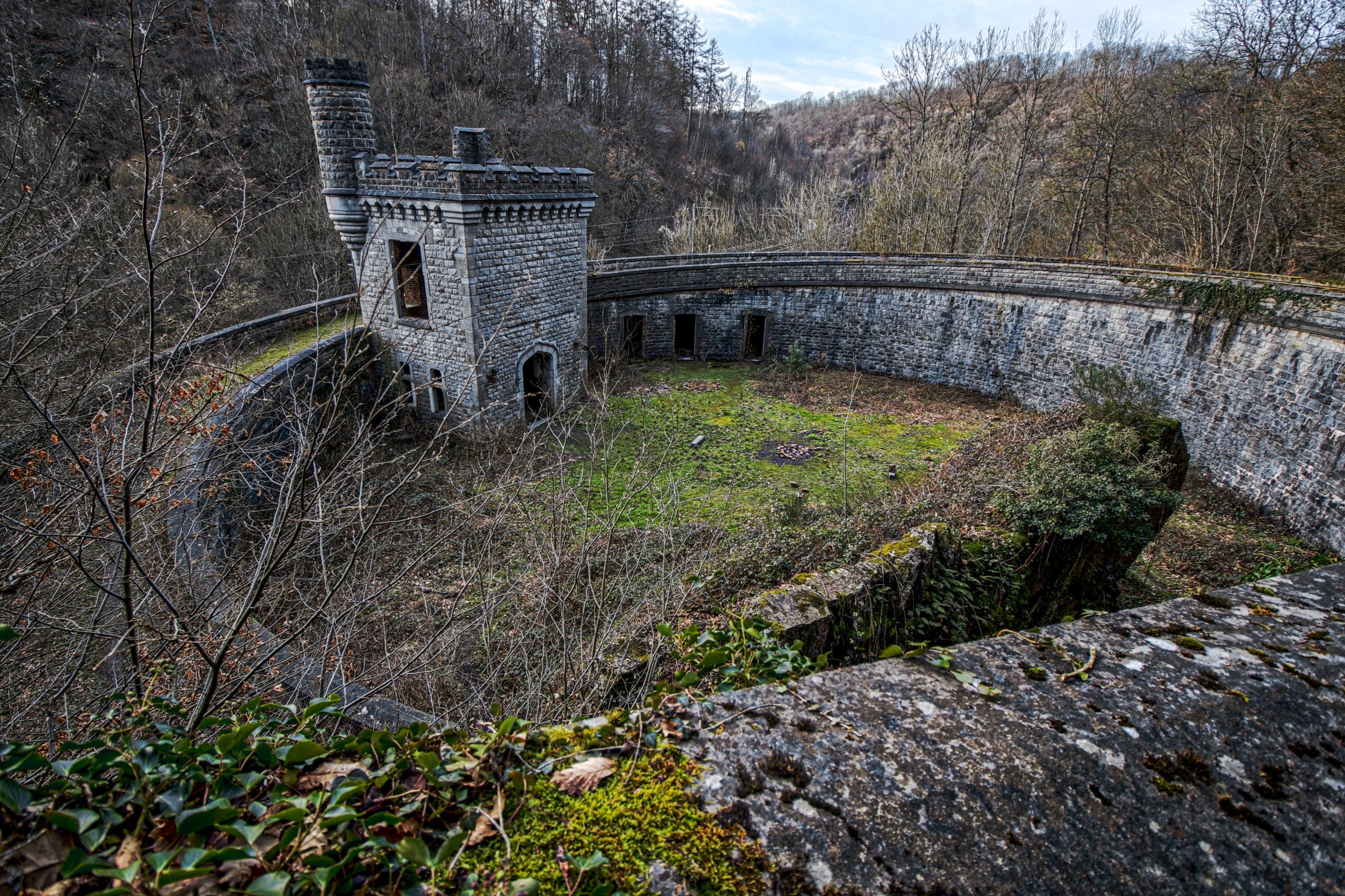 > EN
This medieval-like construction lost in the middle of the Ardennes forest find its origin at the end of the XIXth century, when Belgian King Léopold II possessed the Castle of Ardenne. The castle had been changed into a luxury hotel in 1898 in order to welcome rich personalities from abroad. The infrastructure contained a hundred rooms as well as golf and tennis courses.
This Royal Station was built on June 23rd of the same year to welcome the newcomers. These personalities of the high society came to the station and were conveyed by carriages up to the castle. The station was closed in 1909, at the year of death of Léopold II. Then, the castle-hotel was first closed because of damages during the 1th World war, and then closed definitely in 1950 before being demolished further to a fire in 1968.
Only the curious and walkers of the region still come to cross this station on their way in the woods. A place which is worth seeing, and which could have become calm if it was not disrupted by freight trains regularly passing by.
> FR
Cette construction à l'allure médiévale perdue au milieu de la forêt ardennaise trouve son origine à la fin du XIXe siècle, à l'époque où le roi Léopold II possédait le Château d'Ardenne, un site qu'il fit reconvertir en hôtel de luxe en 1898 afin d'y accueillir de riches personnalités venues de l'étranger. L'infrastructure comportait une centaine de chambres plus des terrains de golf et de tennis.
Pour faciliter la venue de ces personnalités de la haute société, cette « halte royale » fut construite le 23 juin de la même année. Les arrivants de la gare montaient à bord de calèches qui les véhiculaient jusqu'au château à deux pas de là. La Halte fut fermée en 1909, au décès de Léopold II. Quant au château-hôtel, il subit une première fermeture suite à des endommagements durant la 1e Guerre Mondiale, puis ferma en 1950 avant d'être rasé suite à un incendie en 1968.
Seuls les curieux et promeneurs de la région viennent encore à croiser cette Halte sur leur chemin dans les bois. Un lieu qui vaut le détour, et qui aurait pu s'avérer paisible s'il n'était par perturbé par les trains de marchandises passant régulièrement à côté.
---
© Urbex Vision. Photos: 6/02/2016