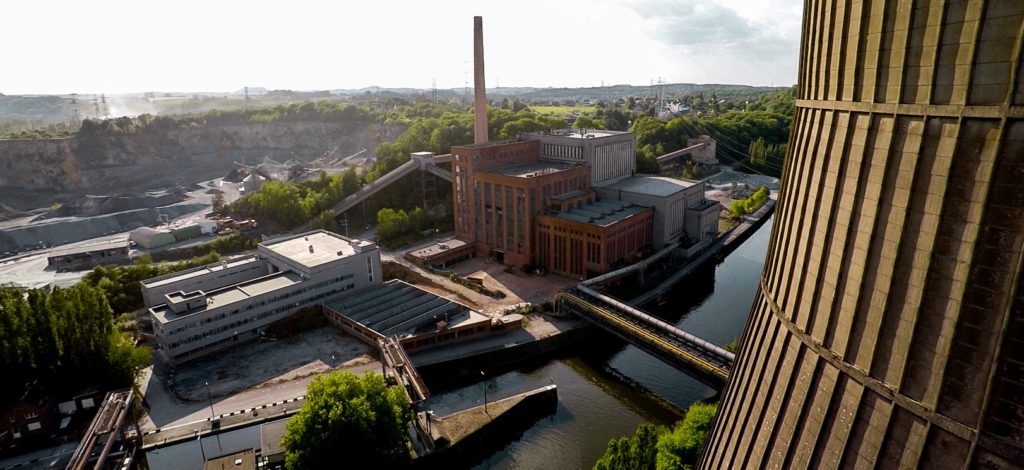 > EN
Built in 1921, this Belgian thermal power plant of Electrabel (originally Intercom) produced enormous quantities of energy from coal. Responsible for 10% of the CO2 emissions in Belgium, the factory was definitively closed in 2007.
Spread on about ten hectares, the site is formed by the main building (with a recent and two old turbines), a cooling tower and the offices. Today, the power plant is the property of the WANTY company, and many urban explorers from all around the world come to see it (especially its cooling tower).
> FR
Construite en 1921, cette centrale thermique d'Electrabel (originalement Intercom) située en région wallonne produisait d'énormes quantités d'énergie à partir de charbon. Responsable de 10% des émissions de CO2 de Belgique à elle-seule, l'usine a été fermée définitivement en 2007.
Étendue sur une dizaine d'hectares, cette centrale est notamment formée d'un bâtiment principal et d'une tour de refroidissement, auxquels se rajoutent des bâtiments administratifs et une annexe munie d'une turbine de secours construits dans les années 60. Aujourd'hui la propriété de la société WANTY, cette centrale et surtout sa tour de refroidissement sont la proie d'urbexeurs venant du monde entier.
Gallery in the following order:
1. THE POWER PLANT: exteriors, turbines, control room, corridors…
2. THE COOLING TOWER: the other side of the bridge
3. OFFICES & WORKSHOPS
4. INTERCOM COAL STRUCTURE
---
© Urbex Vision. Prises de vue: 2015 & 2016. Retouches: 2018